Hi! I'm Danielle. Ontario based Engagement Photographer. 
Typically, I absolutely despise winter and avoid going outside whenever possible. BUT! The fresh snow and with some great lighting, winter makes for the most beautiful and whimsical engagement photos! 
Winter Wonderland Ontario Engagement Photos
I have not lived in Petawawa very long. Only about 6 months and had not experienced winter here yet. Fast forward to now where all the trees are covered in snow and it looks so beautiful. I was thrilled when I received the inquiry to shoot this engagement session. I found a local park here called Petawawa Terrace which is filled with tons of trees. This paired with a nice sunset session creates these beautiful images.
Setting & Photography Equipment
I always love seeing other photographers sharing the gear they use and setting to create their images so I thought I'd share mine.
I use a Nikon D610 DSLR, I have been using this camera for 5 years and it is still going strong! I chose to use my 50mm lens as it is lightweight and creates amazing bokeh. It was very bright out and I did not need extra light so my ISO was set to 100. I set the aperture on my 50mm lens between 2.2-2.8 to get more in focus yet still have a beautifully blurry background. The shutter speed was around 1/500 to freeze any motion in the dancing and walking photographs.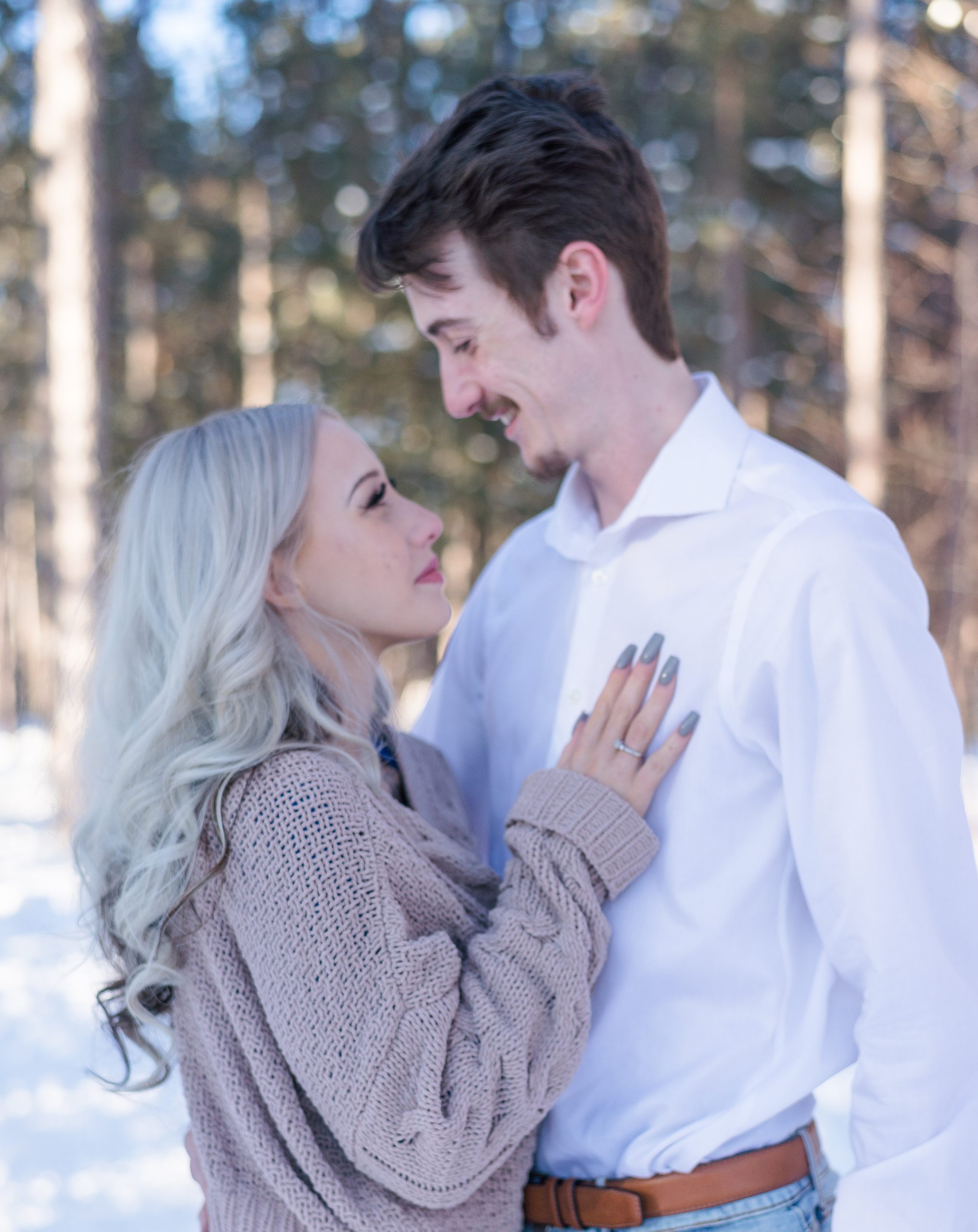 Ontario Engagement Photographer
I really hope you all enjoyed these photos as much as I did shooting and editing them ❤️
Check out the rest of my blog for more content such as product photography, content creation, and weddings.
Are you interested in booking your engagement or wedding photos? Please click here to go to my contact form! Please include as many details as possible.
To see my product photography portfolio click here!
Don't forget to follow me on other social platforms to see more work and behind the scene content!