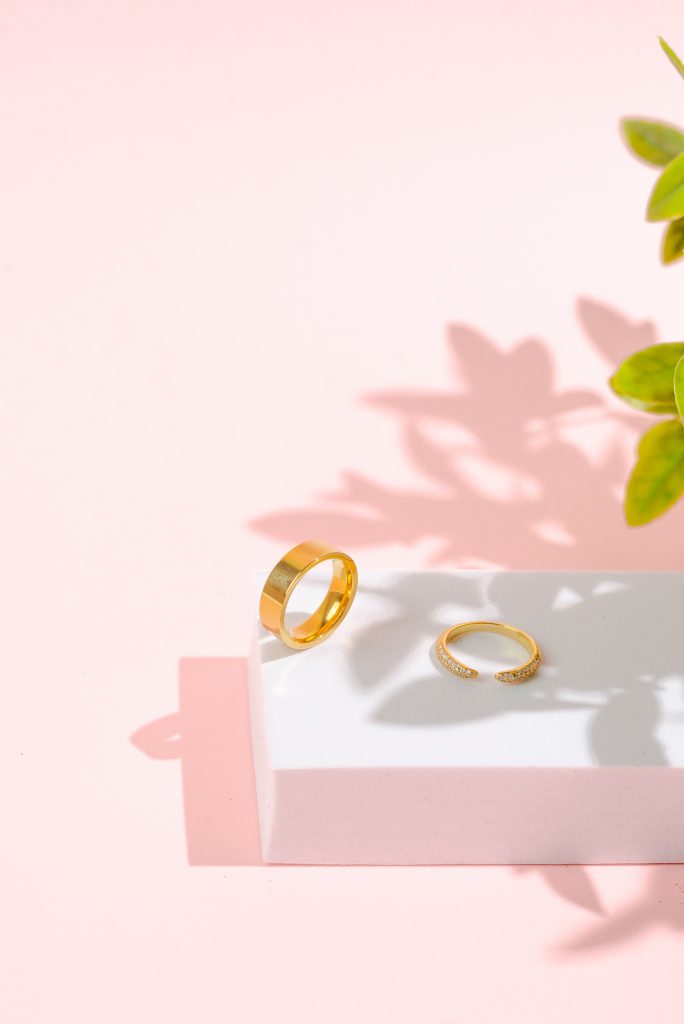 Today I am sharing some new work and I am so excited for you all to see it! I got the opportunity to work with Aphrodite.MB on a collaboration. I love jewellery photography and am happy to offer it as a jewelery photography service.
Aphrodite.MB
Aphrodite.MB is a Canadian brand specializing in creating chic + timeless pieces without the burden of breaking the bank. I absolutely love that.
Quality Craftsmanship
"At A P H R O D I T E, we aim to provide high-quality products with an even higher-quality customer experience.

We deliver superb jewelry and accessories while still keeping things affordable. Since jewelry is a way to reflect your personality, we believe everyone should have access to that."
The Set Up: Jewelery Photography Service
My setup for these shots was fairly simple. I used the pink background roll I bought from Aliexpress paired with my tabletop background stand also purchased from Aliexpress. The lighting I used was y Godox SL-60W to the right as high as it can go with no modifier on it. This paired with the downward angle recreates the sun! To fill in the shadows I added my MountDog Softbox to the left. The riser was also purchased from Aliexpress and the plant I used to add some depth with shadows is from Dollarama!
I kept the aperture as wide open as I could to get as much in focus. I am going to try out focus stacking on my next go at jewelry photography service.
Working Together
I love working with small businesses and getting their products looking their best in order to scales their businesses, and reach their dreams.
If you are interested in booking with me or have any questions CLICK HERE
Want to stay up to date with promotions, new work, and behind-the-scenes footage? CLICK HERE
You can view more of my photography work HERE